Miller Weldmaster
T3 Extreme
Why consider the T3 Extreme
Weld or sew with the automatic conveyor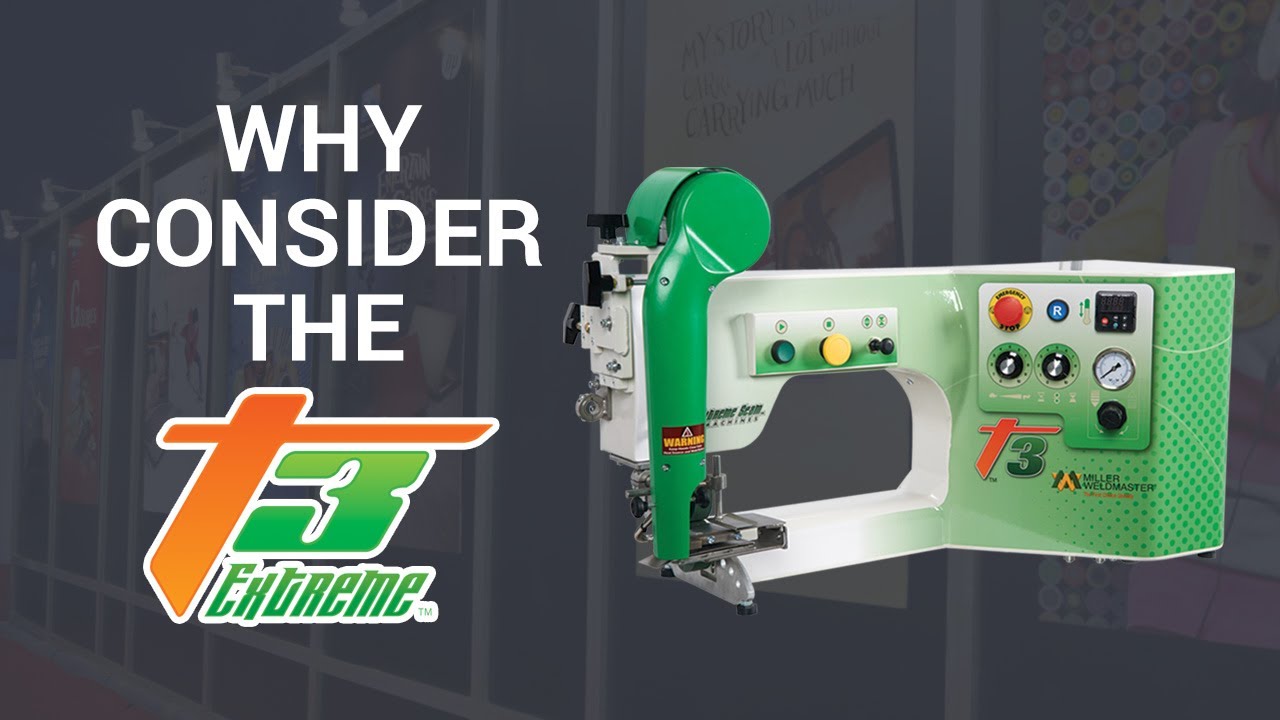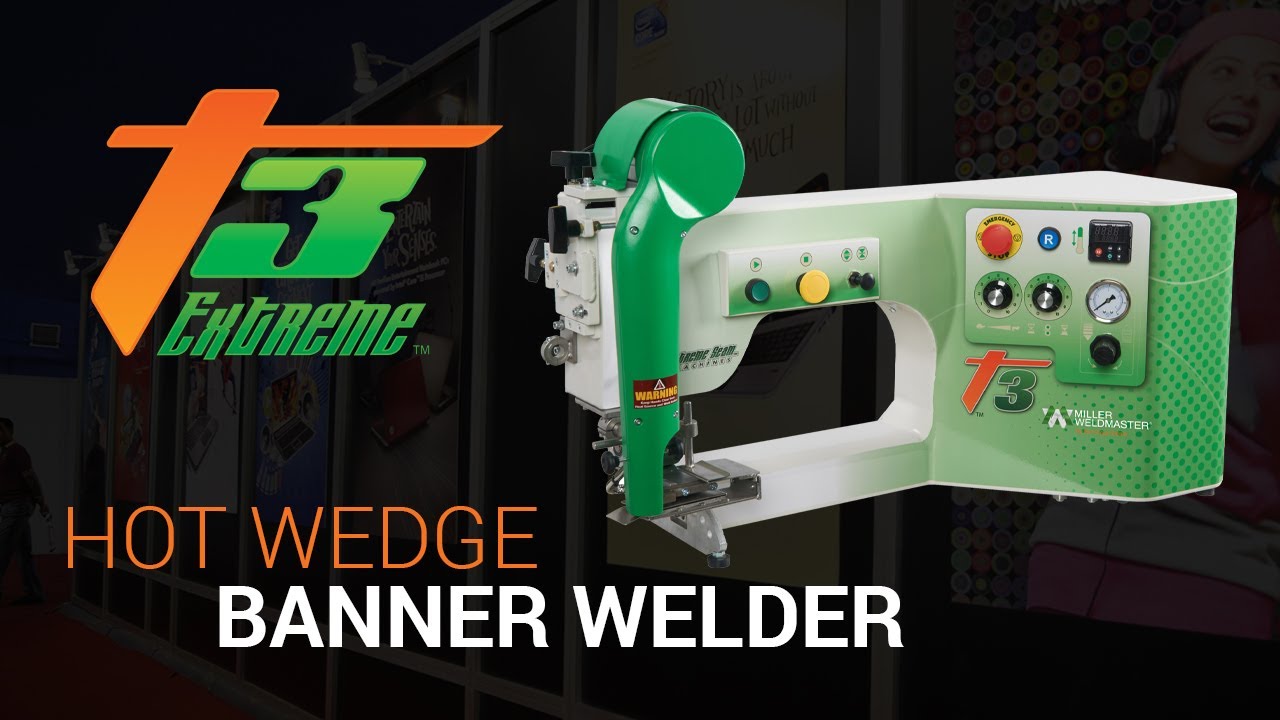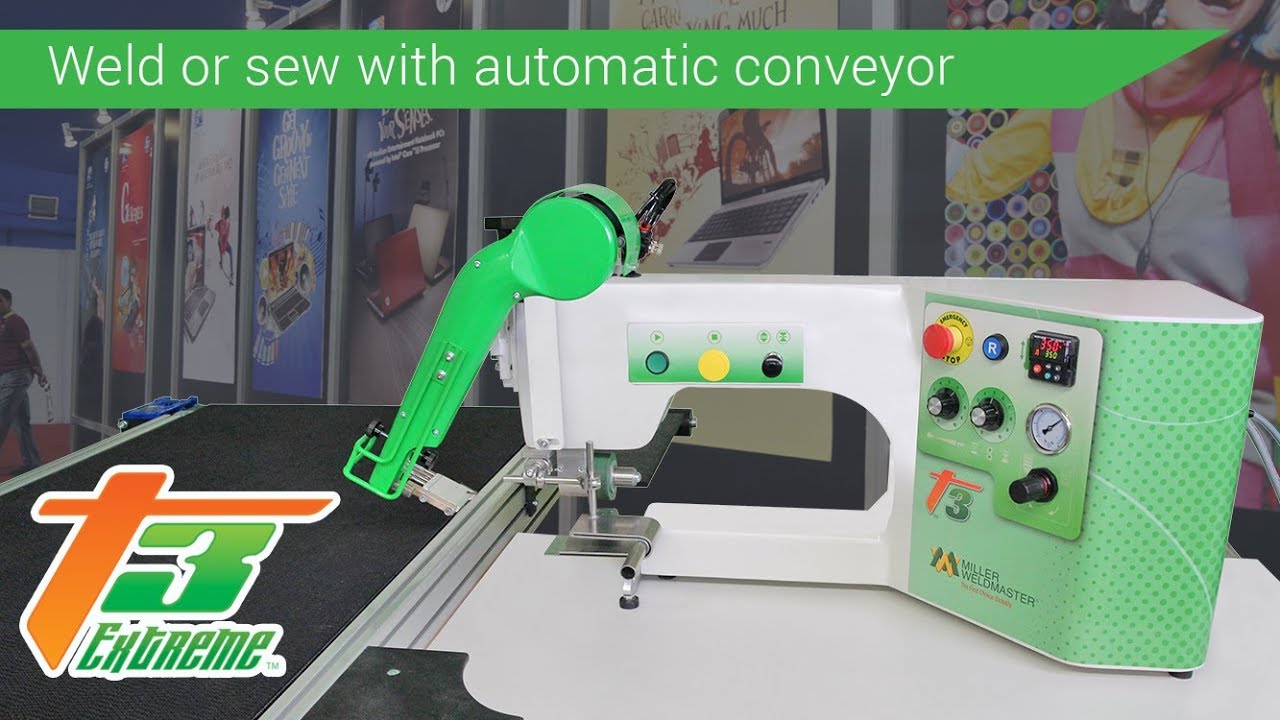 Miller Weldmaster
T3 Extreme
A Perfect Fit for Any Size Business!
A welder used for producing all the seams required for the banner and sign maker. The T3 Extreme hot wedge welding machine was designed with the smaller business in mind. This efficient hot wedge welding machine will produce all the seams required for the banner, sign and awning maker!
Best For:
Features & Benefits
Simple controls for easy operation
Solid steel frame for years of durability
Tabletop compact size for any small business
Simple wedge adjustments for accurate material placement
Easy guide change for multiple seam configurations
Optional Add Ons:
Webbing and Velcro dispenser
Conveyor
Voltage
230 Volts - Single Phase - 15 Amp.
Dimensions
Width: 0.406m (16")
Length: 1.2m (47")
Height: 0.533m (21")



* Depending on the application, the seam width and the type of material used
** Additional guides might be necessary
Brochures
pre-install info
Subscribe for the latest offers, product and trade show news
Keep up to date with news and be the first to hear about new products, offers and exhibitions.