Miller Weldmaster
T300 Extreme Flex
PVC, Vinyl, Acrylic Fabric Welding & more
T300 Continuous Hot Air Welder
How to make an Inflatable Product
The Fastest Way To Finish Banners & Signs
How to weld Zipper on T300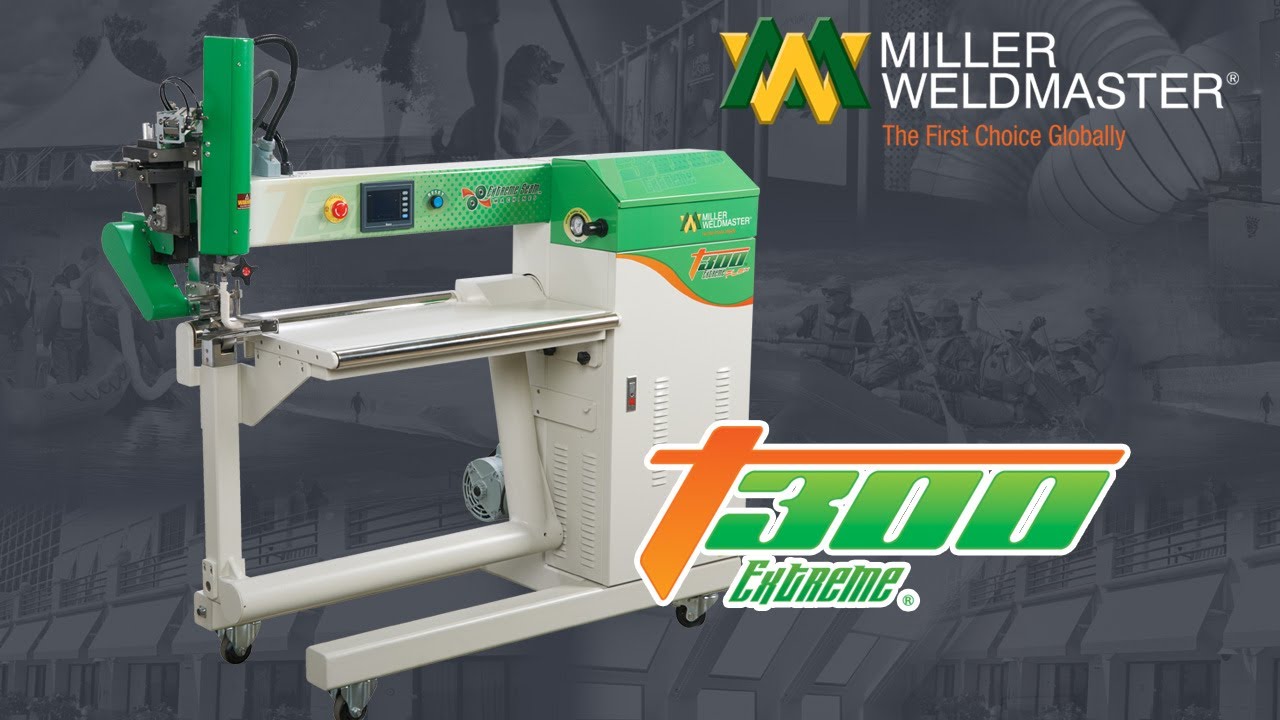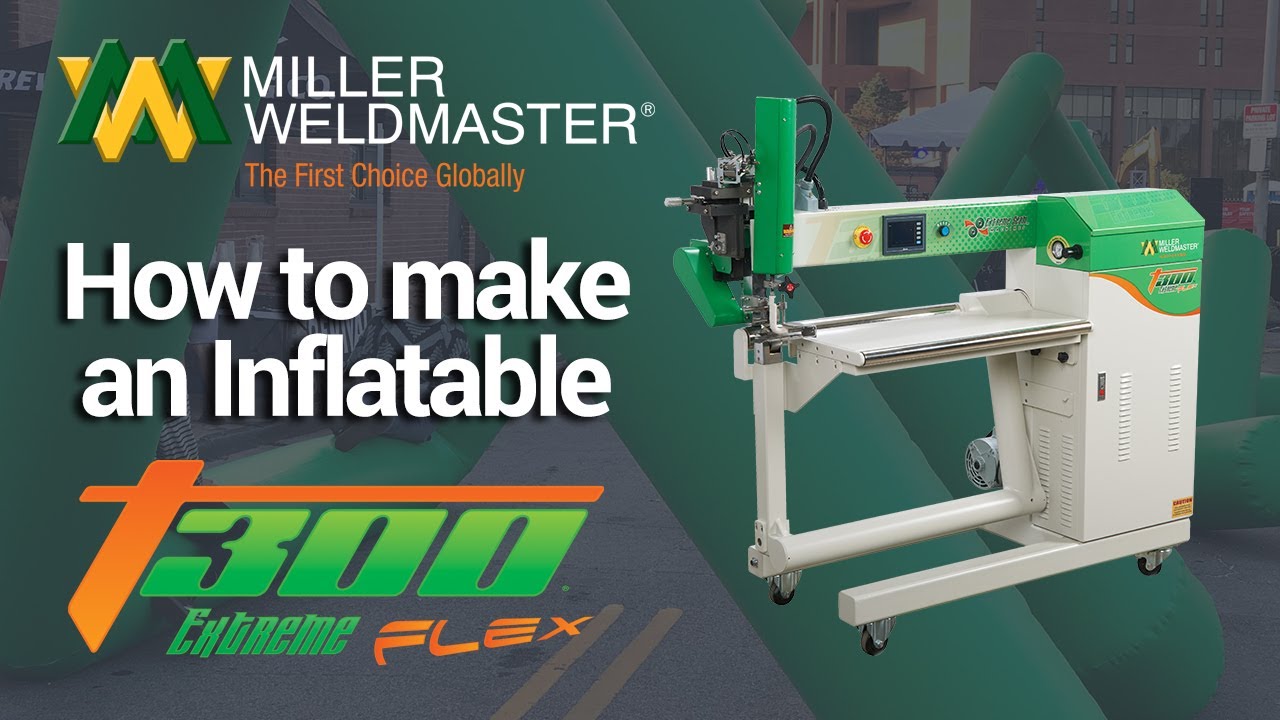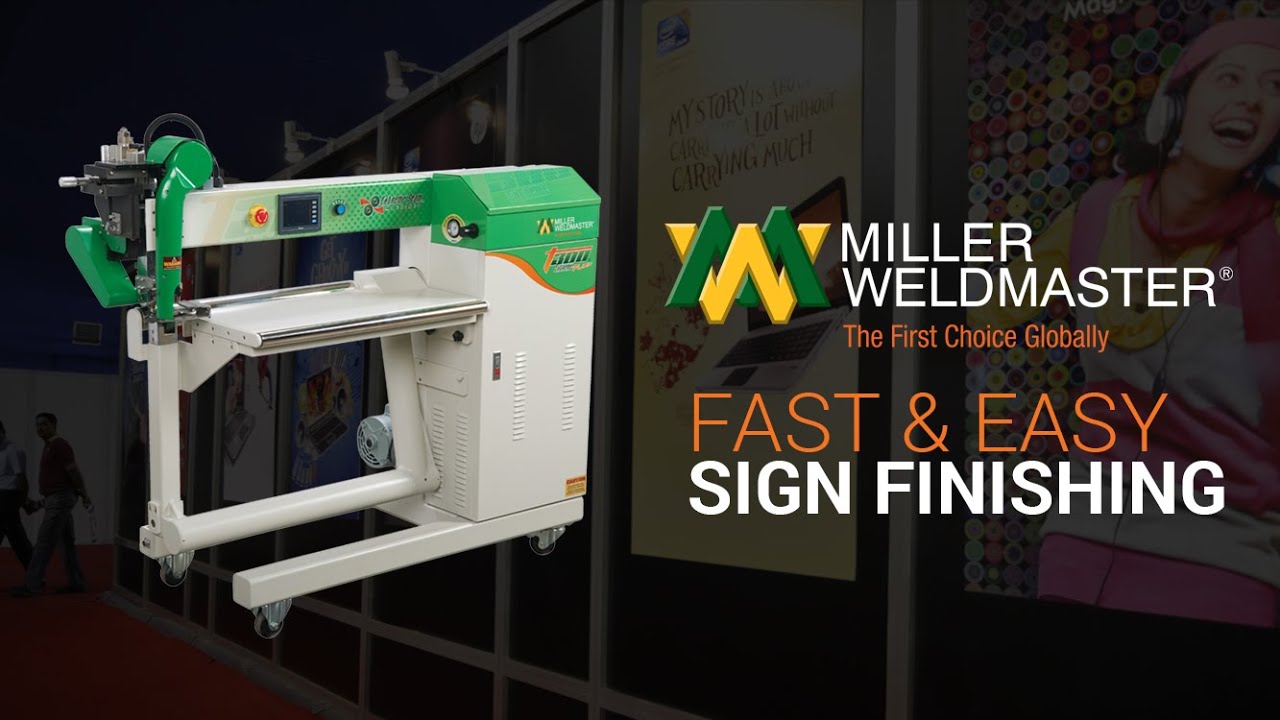 Miller Weldmaster
T300 Extreme Flex
Most Versatile Welder
the T300 Extreme Flex uses hot air and hot wedge technologies with an array of seam types. Discover how the T300 Extreme Flex can help you finish tents, shelters, tarps, covers and more in no time.
Best For:
Aerospace
Athletic Mats
Banners
Containment Booms
Conveyor Belts
Cured In Place Pipeline
Curtains - Agriculture
Curtains - Truck Side
Roller Doors
Evacuation Slides
Filtration
Mattresses
Pool Covers
Pools
Roofing Membranes
Screens
Shelters Structures
Sifting Screens
Signs
Tarpaulins/Covers
Tents
Tubes
Features & Benefits
Quick setting recall with easy operation touch screen and recipe storage
Increased product versatility with dual arms to configure straight or curved seams
Quick, repeatable head adjustments for precision welding
Available in hot air, hot wedge or both for product versatility
Multiple seam configurations for quick, easy guide change
Can be customized to fit your exact specifications
Power Requirements
208-240 Volts - Single Phase -25 Amp.
380-400 Volts - Single Phase -16 Amp.
Maximum Temperature
Hot Air: 730˚C (1,346˚F)
Hot Wedge: 450˚C (842˚F)
Dimensions
Width: 0.6m (23")
Length: 1.5m (59")
Height: 1.5m (59")
Welding Cycle
Up to 30m/min (100ft/min)*
* Depending on the application, the seam width and the type of material used
** Additional guides might be necessary
brochures
pre-install info
Subscribe for the latest offers, product and trade show news
Keep up to date with news and be the first to hear about new products, offers and exhibitions.