Miller Weldmaster
T600 Extreme Curve
Versatile Large & Heavy Production Demands for PVC & More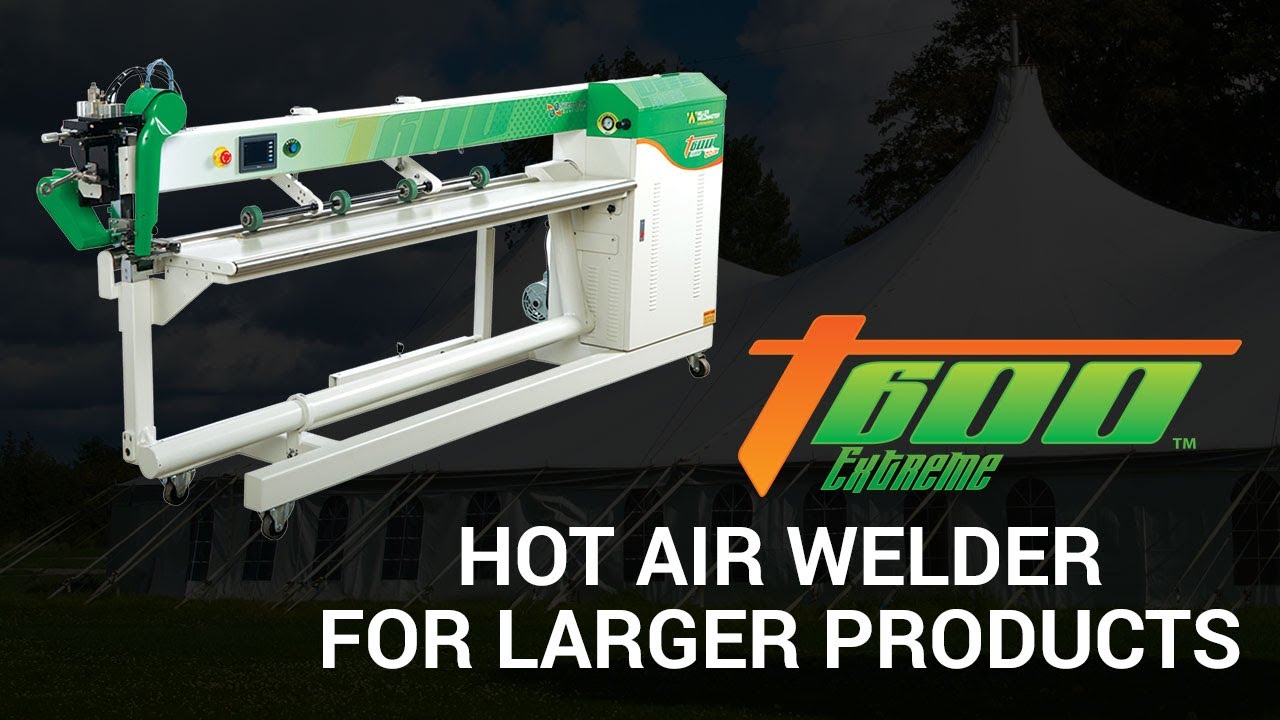 Miller Weldmaster
T600 Extreme Curve
Waterproof Seam Welder for Inflatables
This machine produces airtight and waterproof seams for 2D and 3D, meeting the toughest demands with additional fabric handling support. The T600 Extreme Curve is packed with everything needed to weld curves and unique shapes for the production of inflatables, tanks, bladders and more.
Best For:
Aerospace
Athletic Mats
Flexible Storage Tank/Bladders
Paddle Boards
Pools
Inflatables
Outdoor Furniture
Features & Benefits
Quick- setting recall with touch screen and recipe storage
Increased product efficiency with dual arms for straight and curved seams
Precision welding through quick, repeatable head adjustments
Multiple seam configurations with quick, easy guide change
Power Requirements
208 - 240 Volts - Single Phase - 25 Amp.
380 - 400 Volts - Single Phase -15 Amp.
Maximum Temperature
Hot Air: 730˚C (1,346˚F)
Hot Wedge: 450˚C (842˚F)
Dimensions
Width: 0.6m (23")
Length: 3m (120")
Height: 1.5m (59")
Welding Cycle
Up to 30m/min (100ft/min)*
* Depending on the application, the seam width and the type of material used
** Additional guides might be necessary
BROCHURES
PRE-INSTALL INFO
Subscribe for the latest offers, product and trade show news
Keep up to date with news and be the first to hear about new products, offers and exhibitions.