Solent
366-760-HA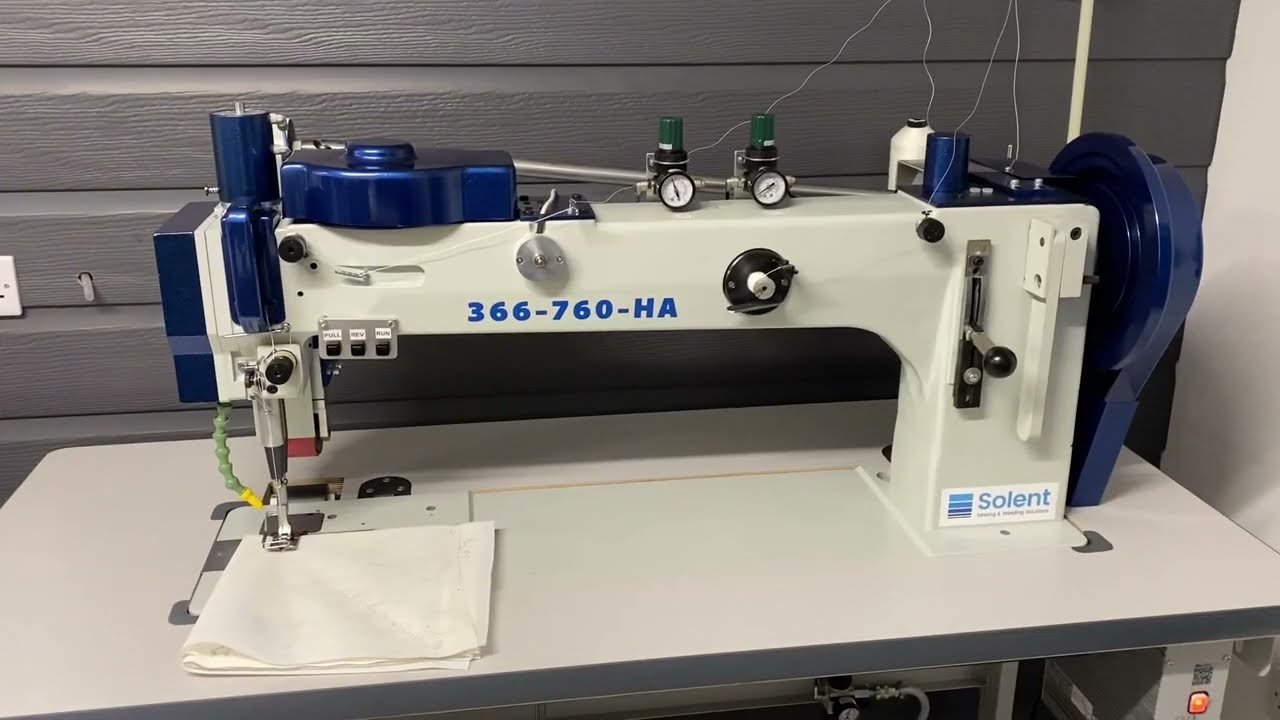 Solent
366-760-HA
BASED ON THE ORIGINAL ADLER 366 WITH LARGE OSCILLATING SHUTTLE WHICH ALLOWS THICK THREADS TO BE USED, MAKING THIS MACHINE SUITABLE FOR MEDIUM TO HEAVY APPLICATIONS.
Long and extra high 760 x 280mm underarm clearance
3 step (6 point), 2 step (4 point) and standard zigzag cams
Pneumatic foot lift and pressure adjustable by regulator
Pneumatic reverse by pushbutton
Large oscillating shuttle
Needle cooler
Heavy duty puller PL50 long Linatex belt 50mm with counter roller
Pneumatic puller lifting with foot, in reverse and by lever
Heavy duty steel frame stand with wheels
Electronic, needle positioning motor and control
Inedependent, moveable foot pedal for any work position
12mm stitch width
20mm footlift
Needle bar stroke 50mm
Sewing speed max. 650spm *
Needle type 794 sizes 140-230
Thread size V92 to V207
* depends on materials sewn
Subscribe for the latest offers, product and trade show news
Keep up to date with news and be the first to hear about new products, offers and exhibitions.