Solent
S617D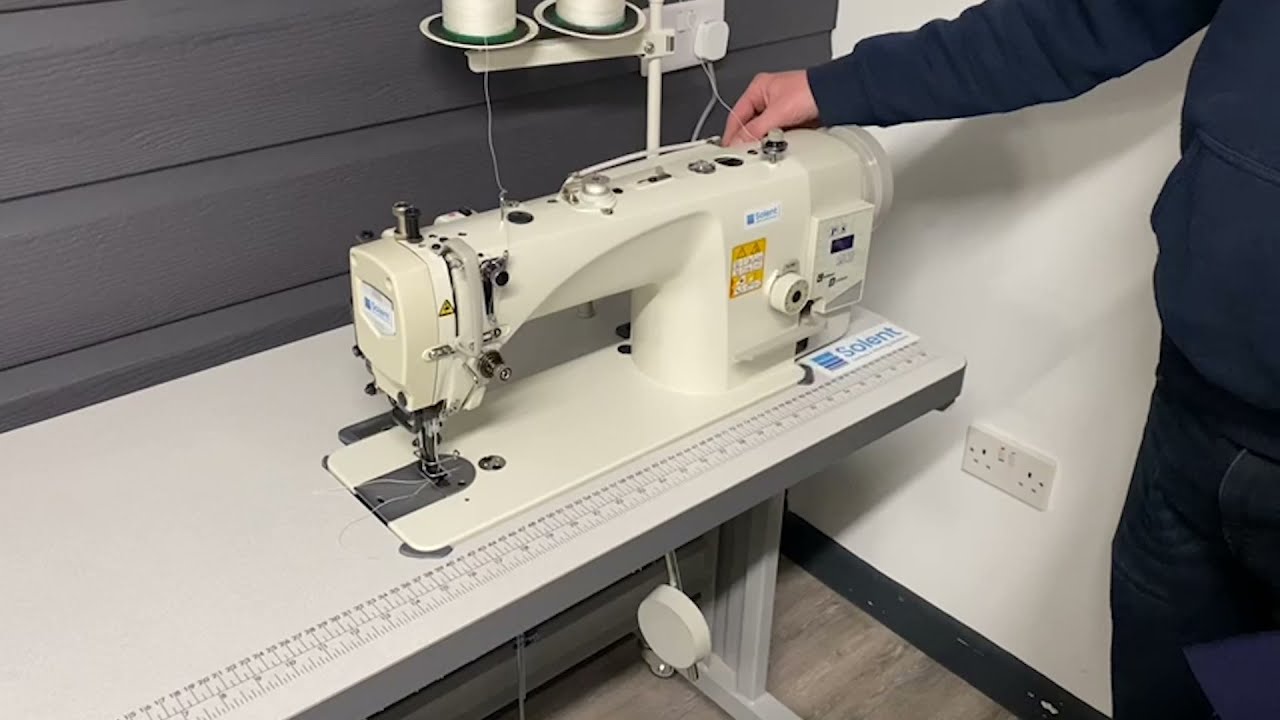 Solent
S617D
Solent S617D walking foot & needle feed machine with quiet and economical direct drive motor.
Straight stitch machine for sewing covers, upholstery, soft furnishings and many other technical textiles.
This model has a large horizontal hook to take thick threads and needle up/down button to make material handling easy.
With a built-in light and bobbin winder and auto lubrication, this is a great machine at a very affordable price.
The machine comes with a steel stand on wheels to allow easy movement around your home or workshop.
A wide range of presser feet are available - 1/2 feet, piping feet etc.
BUY NOW ON OUR WEBSHOP (UK only)
Underarm space 260 x 120mm
Lockstitch
Straight stitch
1 needle
Walking foot and needle feed (combined)
max. sewing speed 2,000spm (depends on materials sewn)
max. stitch length 8mm
Needle type 135x17 sizes 100 - 160 (#16 - 23)
Footlift height 12mm (1/2")
Direct Drive motor - quiet and economical

Needle up / down function
220V 1 phase
Subscribe for the latest offers, product and trade show news
Keep up to date with news and be the first to hear about new products, offers and exhibitions.