Solent
Leisure Pro
Getting familiar with controls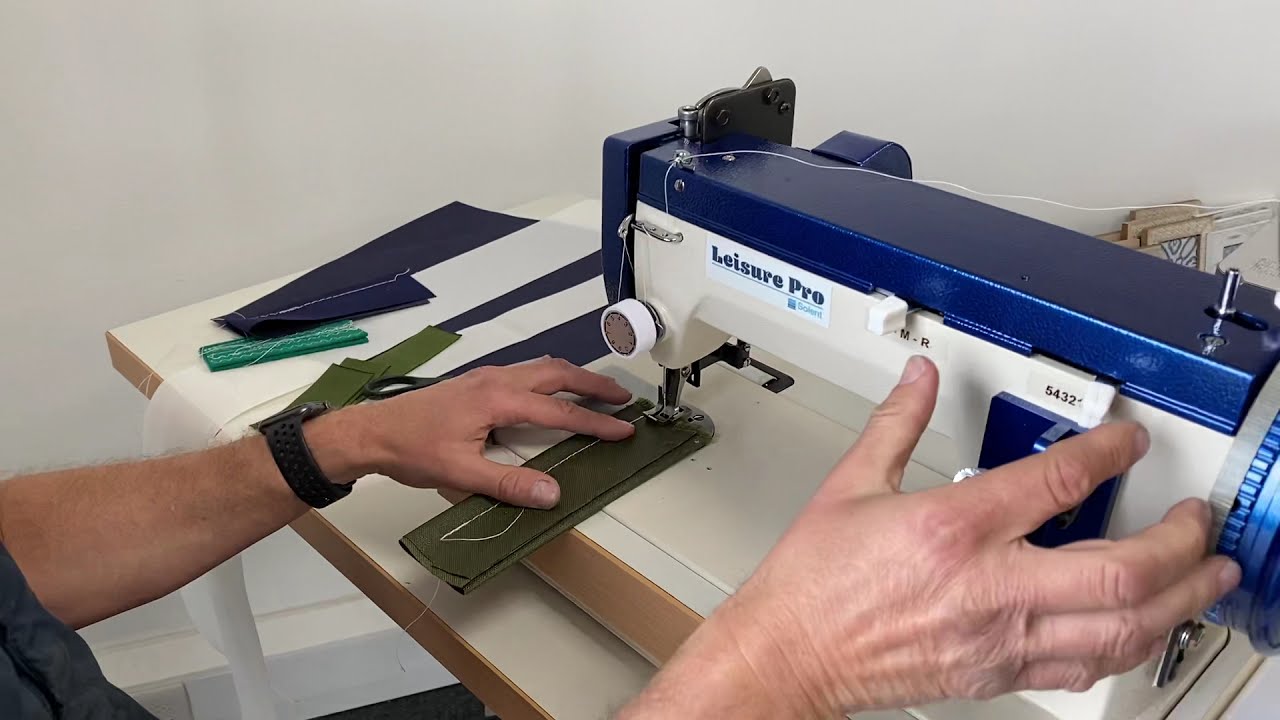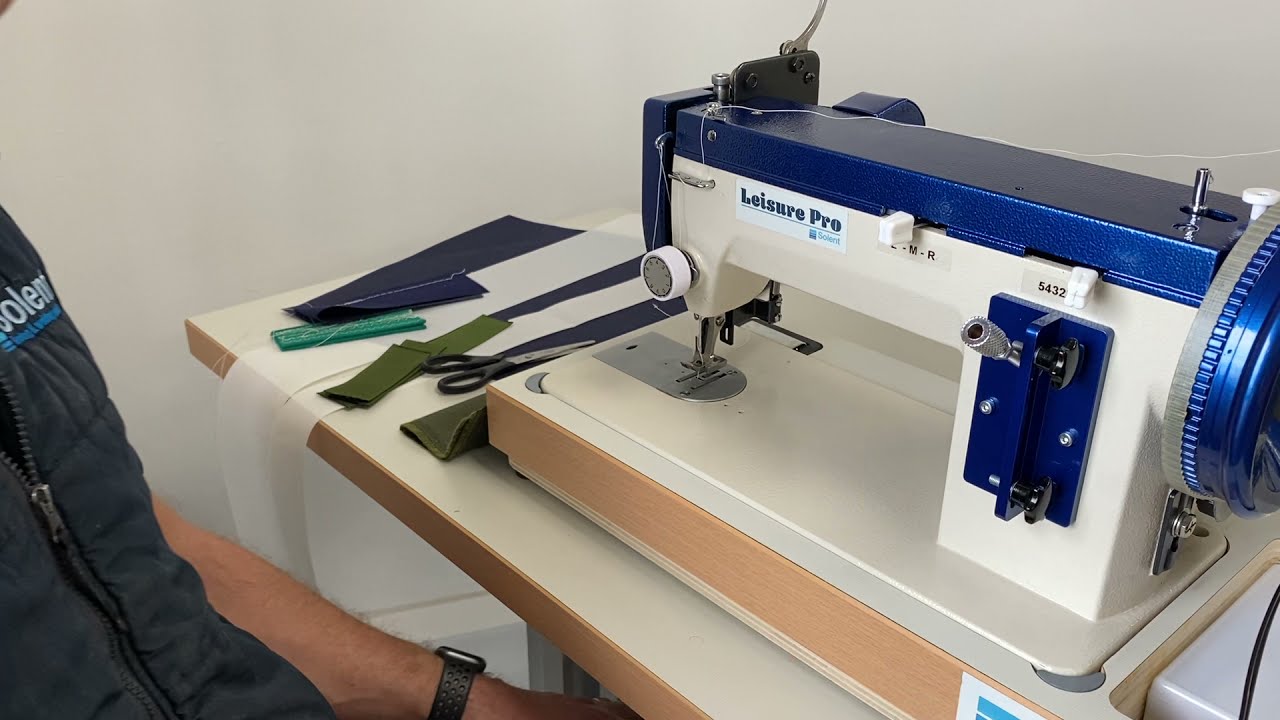 Solent
Leisure Pro
Solent Leisure Pro Sewing Machine with Essentials package
BUY NOW ON OUR WEBSHOP (UK only - other locations please use the contact us form to buy direct)
Portable, long arm, heavy duty, straight stitch &zigzag, walking foot sewing machine with the essential items needed to get you sewing immediately.
The Solent Leisure Pro Sewing Machine with Essentials and Carry Bag package offers the machine and essentials plus the carry bag with a price saving.
Sew a wide range of bulky and technical fabrics such as canvas / acrylic (ie. Sunbrella or Sauleda), PVC, sail cloth, leather, leather look fabrics, curtains (even tricky heading tapes) denim and upholstery fabrics plus many other types..
The Solent Leisure Pro has a longer 125mm (8.5") underarm space so can accommodate larger pieces than most other portable machines.
The sturdy wooden base has handy holes to make moving this robust machine easy. A convenient storage compartment in the base keeps all your tools and accessories together.
For added protection when storing and transporting in a boat / van / camper, we recommend the Solent Leisure Pro Carry Bag which is specifically designed to cushion the machine from knocks that might occur.
Powerful
The Solent Leisure Pro comes with a heavy metal hand wheel as standard, driven by a 220–240 VAC motor (50/60Hz 0.45Amps) and a cogged belt and pulley drive system. Operate using the fully grounded, variable speed, electronic foot control with UK 3-pin plug (for Europe / outside UK an adapter can be fitted - not included).
Locked Wheel
Solent Leisure Pro has a locked clutch system to stop the clutch from slipping while sewing heavy fabrics. To wind a bobbin simply loosen the bolt with the supplied tool.
Simple, Straight Forward Sewing
The wide walking presser foot works with the feed dog to pull thick layers of fabric through the machine evenly top and bottom, in both forward and reverse.
Stitch Length is consistent when switching from forward to reverse. Stitch length is locked with 2 locks to to leave both hands free for for handling the fabric.
Portable
The tough Leisure Pro has a strong, robust construction but is still portable for use around your home, on the patio, pontoon or camper van.
Sewing Capabilities
The Leisure Pro features a 9.5mm (3/8") high foot lift and long needle bar stroke, so you can sew just about anything you can fit under the sewing foot. The Leisure Pro will easily sew through fabrics like:
Heavy canvas
Sailcloth
Upholstery fabrics
Denim
Vinyl
Window material
Soft leather
Hard leathers such as belts, dog leads etc
Curtain material and heading tapes
And more - send us your material sample we will try it and send you a video!
Customer Support
Solent provides knowledgeable support. Each Leisure Pro comes with a user manual that explains set-up and use, threading, lubrication and complete parts layout.
Shuttle: Oscillating (Cam & Rocker Arm Driven)
Power: 220 Volt (50/60 Hz), 150W, AC motor, 0.75 amp.
Max. Sewing Speed: 500 Stitches Per Minute
Min. - Max. Straight Stitch: 0-6 mm (Forward & Reverse)
Min. - Max. Zigzag Width: 0-5 mm (0 is Straight Stitch)
Needle System: 135x17 & 135x16, #90 (14) - #140 (22)

use also special 135x17 SERV7 and 135x17 SP1 needles

Presser Foot Lift: 9.5MM (3/8")
Needle Bar Stroke: 34 mm
Wooden Base Size: 550 x 225 x 75mm
Underarm Space: 215 x 114mm (8.5 x 4.5" )
Bobbin Size: Class 15 / Style A
Thread Take-Up Lever: Link Type
Carrying Weight: 25KG (55 pounds)
Subscribe for the latest offers, product and trade show news
Keep up to date with news and be the first to hear about new products, offers and exhibitions.