Miller Weldmaster
RFlex Travel
RFLEX Travel Radio Frequency (RF/HF) Welding Machine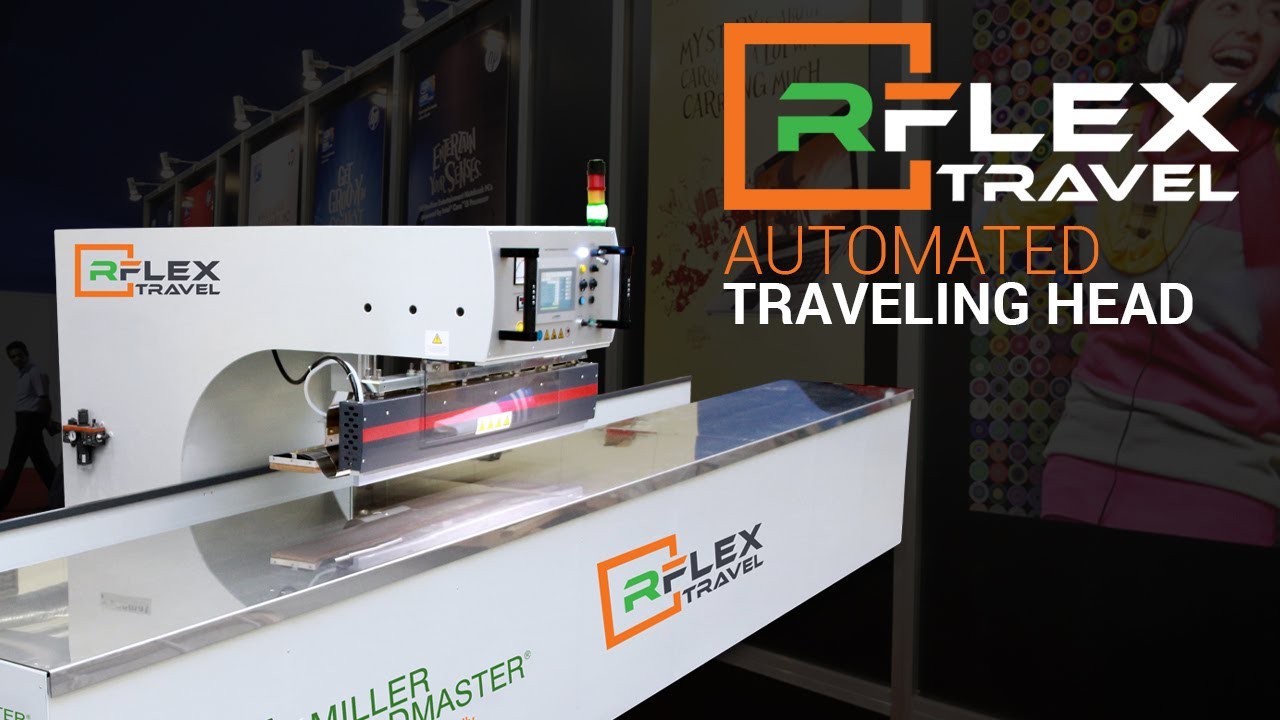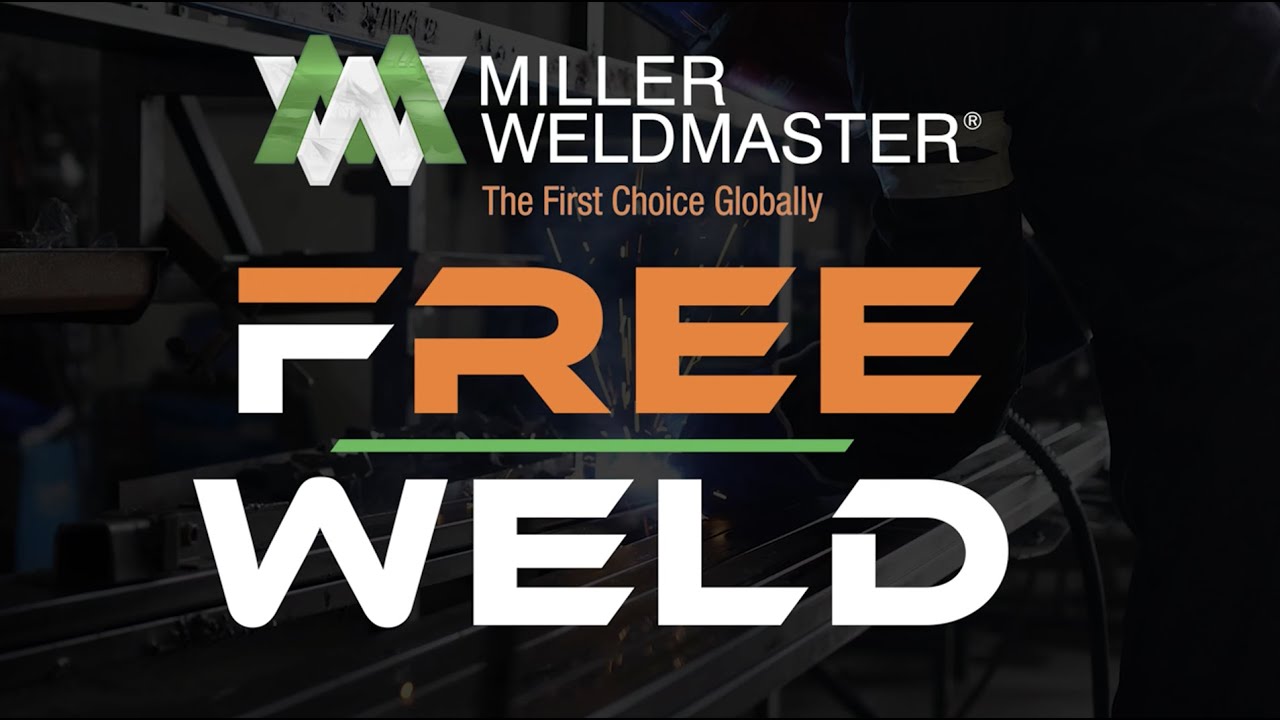 Miller Weldmaster
RFlex Travel
Automated Traveling Radio Frequency Welder
The RFlex Travel is a radio frequency welder that is designed for the production of tarpaulins, tents, truck tarps, high-speed doors, and any other flexible Polyvinyl chloride (PVC) or Polyurethanes (PU) product. Line up your material with the lasers on the track, press a button, and let the travel head do the welding for you. Reliable and effortless production.
Best For:
Aerospace
Athletic Mats
Awnings
Billboards
Blinds
Clear Span Buildings
Containment Booms
Conveyor Belts
Curtains - Agriculture
Curtains - Gymnasium
Curtains - Truck Side
Roller Doors
Evacuation Slides
Flexible Storage Tank/Bladders
Greenhouses
Mattresses
Pergolas
Pool Covers
Pools
Inflatables
Screens
Shades/Tension Structure
Shelters Structures
Signs
Tarpaulins/Covers
Tents
Features & Benefits
Universal usage for PVC, PU, TPU, reinforced technical textiles, or film
Easy material handling with work table length up to 100m
New generation stable and efficient RF power generator
Easily change dies with QuickGRIP ™ release system of the electrodes
Easier material placement and better visualization of weld with built-in LED illumination and laser guides
Manual, semi-automatic and automatic operation
10" touch screen HMI panel
MW SafeDown ™ anti-crush electrode safety motion system
Fully automated weld cycles with 1000 weld cycle recipe memory
Auto-tuning for steady RF power feed to assure consistent welds
High production capacity with fully programmable PLC
RF emission protection
Custom dies available for versatile production
Line up your material accurately every time with the joystick and foot pedal precision
Easy to use intuitive operating menu with machine specific software
Ultrafast monitoring of arcs and overloads for protecting the integrity of the electrodes and the welded material
FREEWeld ™
FREEWeld ™ is an optional solution that allows for grounding emissions without lowering a grounding foot.
The FREEWeld ™ option eliminates the grounding foot needing to be perfectly flat on the table. This enables the operator to make a wider range of products.
Creates a stronger, more aesthetic, weld with two parallel weld lines.
Other Optional Add Ons:
X Option - transverse ± 2.4 inches to 4.75 inches weld head motion
Impulse electrode
Power Requirements
400/415 Volts - Three Phase - C40 Amp.
Dimensions
Width - 2,180mm
Height - 1,870mm
x work table length (standard length 10m)
Electron Tube
Air Cooled Metal-Ceramic Triode
Antiflash System
ZTG Antiflash ™ Ultra Fast Solid State Arc protection
AUTOTUNING System
ZTG ATS ™ System for precice HF power control
HF Weld cycle control
ZTG WCS ™ Weld Check System verifying HF weld process
Control System
PLC & 10" Touch Screen HMI with memory storage
Electrode Length
Standard up to 1,500mm
Additional sizes available
Work Table Dimensions
Width without 800mm (magnetic stainless steel)
Electrode Mount
QuickGRIP ™ , fast pneumatic clamp
Electrode / welding bar cooling
ECOOL ™ , electrode cooling system
brochures
Subscribe for the latest offers, product and trade show news
Keep up to date with news and be the first to hear about new products, offers and exhibitions.